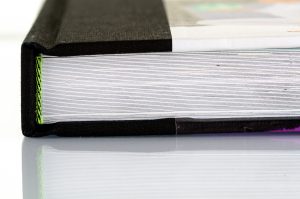 Traditional 3 piece case using greyboard or foam lined board which is covered in either printed, laminated sheets, binding cloths and leathers.
Text can be section sewn, side sewn, centre sewn or hand sewn prior to case binding subject to preference and suitability.
Foil blocking, type and de-bossing are all elements you can add to the case to create the ideal visual impact. On occasion we have De-bossed panels and hand mounted labels and badges to the front/back of cases to give an added extra dimension.